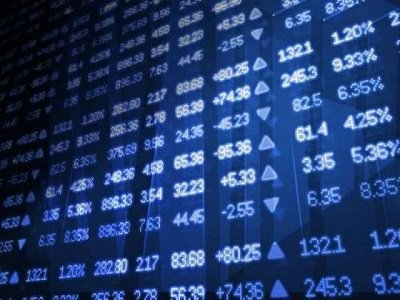 Asian stocks and currencies are mixed, even though US equities notched new record highs following President Donald Trump's latest assessment that the US and China are in the "final throes" of a trade deal. Gold remains suppressed around the $1460 level, USDJPY has strengthened above the 109.0 psychological mark, while 10-year US Treasury yields keep within the 1.70-1.80 range.
The upward momentum for riskier assets is at risk of petering out, with investors perhaps needing stronger motivation beyond mere feel-good rhetoric regarding the potential US-China trade truce. Markets can only ignore the dismal economic data for so long, with the recently-announced 9.9 percent decline in China's October industrial profits drawing attention to the strains faced by the world economy. December 15 now acts as the next marker in this protracted saga, with investors still speculating if the trade accord can be sealed before President Trump has to decide whether to push on with his tariff threat on $160 billion worth of Chinese goods.
Dollar resilience at risk if US consumers fail to deliver
The Dollar Index (DXY) has remained steady so far this week with most G10 currencies now slightly weaker against the Greenback. Investors have bought into Fed chair Jerome Powell's messaging that the central bank's policy settings remain appropriate at this point in time, given that Fed funds futures point to US benchmark interest rates remaining unchanged through the first half of 2020. With the Fed expected to stand pat on interest rates, barring a "material' change in the US economic outlook, this leaves the US-China trade deal in the driver's seat in terms of guiding the Dollar's near-term performance.
Still, the upcoming US GDP revision and consumer spending figures are set to grab the immediate focus of the markets, amid a backdrop of slowing global growth. Investors would want to know how much US consumers can still be relied on to keep the world's largest economy chugging along, considering that consumer confidence has declined every month since July. Should Wednesday's economic releases show larger cracks appearing in the US economy, that could prompt the DXY to return below the 98.0 psychological level.
Oil gains capped until US and China put pen to paper
Oil bulls are riding the latest wave of optimism that the US and China can eventually seal a "phase one" trade accord. However, until the deal is officially signed, Brent's upside is expected to be limited below $70/bbl, as fatigue starts setting in among investors who are being made to wait for longer than initially expected. As long as the US and China keep communication lines open, it prevents Oil prices from falling drastically lower from current levels.