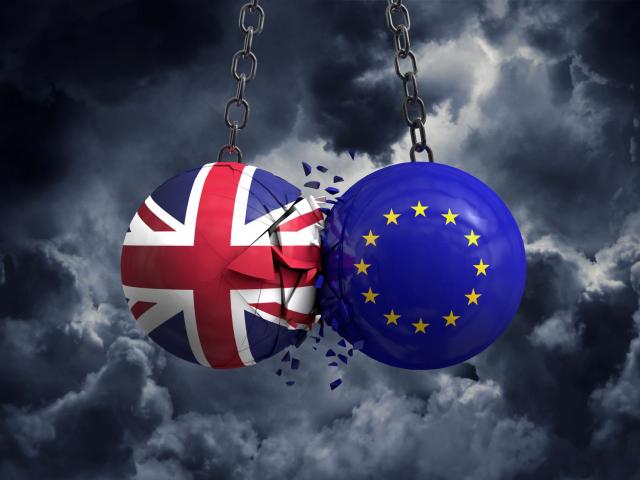 Here we go again.
The UK and the EU are set to enter their sixth round of trade talks, starting today, as they attempt to negotiate a trade deal for the post-Brexit era. The UK's Brexit negotiator, David Frost, just last week suggested that an agreement could be sealed as early as next month.
However, there remains scepticism whether both sides can overcome key issues, such as France and the UK arguing over who can access UK fishing waters. Such persistent doubts could lead to heightened volatility in GBPUSD over the coming days, as markets potentially react to Brexit-related headlines coming out of Brussels this week.
The Pound has been restored to pre-pandemic levels, taking advantage of the weakening US Dollar. A 'golden cross' has also formed on GBPUSD, which typically spells more upside for the currency pair. The last time its 50-day simple moving average crossed above its 200-day counterpart back in November 2019, GBPUSD them went on to climb another 3.6 percent through mid-December. However, the potential near-term upside for GBPUSD may be capped, considering the heightened base from where its 14-day relative strength index currently is, being already in overbought territory.
Although the Pound has advanced against most of its G10 peers so far this quarter, it has remained relatively flat against the Euro, with EURGBP finding the 0.914 resistance level a tough nut to crack. The currency pair has been caught in a sideways trend since late June, despite having posted higher lows since February. A post-Brexit trade deal could well be the major catalyst for EURGBP to retrace some of its gains, as the agreement could spell more relief for the UK economy vis-à-vis the continent.
Between now and the end-2020 Brexit deadline, the UK has other major risks to contend with. Having already suffered a 20.4 percent GDP contraction in Q2, the economy must remain committed to its recovery, even as it struggles to get a firm grip on the pandemic.
Yet, the early progress its already made could come undone in Q4, as the government unwinds its unemployment benefits plans through October. The efficacy of the UK's post-pandemic response remains a major driver of Sterling's performance, even as markets continue to keep a wary eye over Brexit risks.