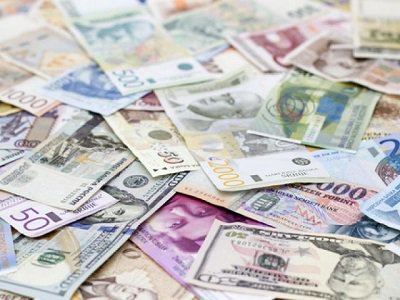 Emerging market currencies were out of favour after Argentina's peso collapsed to a record low, with the Turkish Lira, South African Rand, and Chinese Yuan all under intense selling pressure.
Buying sentiment towards the Argentine Peso was dealt a severe blow after the nation requested for the International Monetary Fund (IMF) to speed the release of a $50 billion loan. The Peso's depreciation was so aggressive and painful that the Central Bank of Argentina was forced to raise interest rates to 60% from 45%. With the developments in Argentina fuelling concerns over the nation struggling with yet another financial crisis, the Argentine Peso's outlook remains tilted to the downside.
In Turkey, the Lira has been beaten black and blue by sellers following reports of the Turkish central bank's deputy governor Erkan Kilimci resigning. This development is likely to heighten fears over Turkey's fragile financial system at a time where skyrocketing inflation and questions over central bank independence continue to weigh on sentiment.
Emerging market currencies are likely to remain under pressure as concerns of a financial crisis in Argentina and Turkey dent risk appetite. External risks in the form of global trade tensions, an appreciating Dollar and prospects of higher US interest rates may spell nothing but further pain for EM currencies.
The Chinese Yuan was caught in the fray with the USDCNY trading marginally above 6.8400 as of writing.
Investors will keep a close eye on the official manufacturing and non-manufacturing PMI's scheduled for release on Friday which could boost sentiment towards the Chinese economy if the figures print above market expectations. In regards to the technical picture, the USDCNY could test 6.8500 in the near term if the Dollar stabilizes and risk aversion persists.