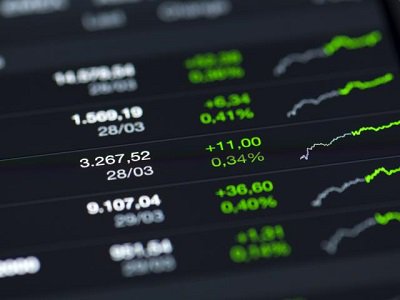 Santa arrived a little later than expected this year. At one point investors thought Santa would never show up with markets in red and bears not letting go. Suddenly, U.S. stocks began showing signs of life again after falling briefly into bear market territory on Wednesday. The S&P 500 gained 4.96% led by a most beaten Tech sector, the Dow Jones Industrial Average rallied 1,086 points notching its largest one-day point gain in history, and the NASDAQ Composite ended the day 5.84% higher.
Markets have been starving for some positive news after market commentary had been mainly focused on global economic slowdown and recession fears. They finally received that good news. U.S. Holiday sales in 2018 rose 5.1% according to Mastercard, the strongest growth in six years. This was a clear indication that consumer confidence remains high despite the recent plunge in equity markets. Other factors that helped restore investor confidence was a comment from the White House assuring that the Federal Reserve Chairman wouldn't be fired and a report issued before the market closed stating that a U.S. delegation will visit Beijing early next year to revive trade talks. Given that markets were in extremely oversold territory, technical factors helped amplify Wednesday's gains.
While yesterday's price action is definitely a positive sign, it's still too early to conclude whether the market correction is over or more downside is yet to come. Such rallies are not uncommon in troubled times, and we have experienced many of them in past bear markets. To call for a bottom, we need at least a couple of days of strength, not just in price, but also in trading volume, breadth of the market, and fundamentally supported environment. So far, we don't see a shift in fundamentals. Trade tensions between the U.S. and China remain the biggest unknown factor for 2019. U.S. politics and government shutdown also requires caution. Many global leading economic indicators such as PMI's were pointing south in recent months. Until we see a shift in fundamentals, it's challenging to build on a single day rally.