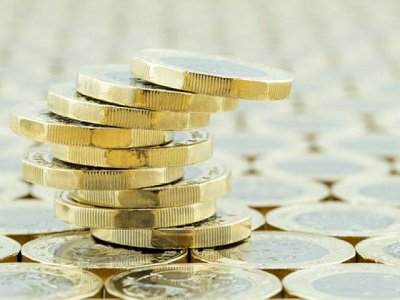 The battered Pound was thrown a lifeline today after the European Court of Justice Advocate General Campos Sánchez-Bordona stated that Britain can unilaterally revoke its decision to leave the European Union.
Sterling's aggressive appreciation to this news continues to highlight how explosively volatile and extremely sensitive the currency has become to Brexit headlines. Although the European Court of Justice may allow the United Kingdom to take a U-turn on Brexit, investors need to consider whether this is a realistic option for the UK government. With the government seen respecting the results of the Brexit referendum and vote to leave, this noise over the UK possibly withdrawing article 50 is poised to fade away.
It will most likely be another rough, rocky and unpredictable trading week for the Pound as anticipation mounts ahead of the Parliamentary vote on Brexit. With pessimism in the air over Theresa May's Brexit deal being squarely rejected by Parliament, appetite towards the Pound is seen diminishing further.
Focusing on the technical picture, the GBPUSD is staging a rebound on the daily charts with prices trading marginally above 1.2810 as of writing. While Sterling has scope to edge higher in the near term with Dollar weakness supporting upside gains, the longer-term trajectory still points to the downside. With the Pound's outlook for the rest of 2018 hanging on Parliament's Brexit vote, the next few trading days will certainly be eventful. If the 1.2850 level proves to be a stubborn resistance, the GBPUSD has scope to descend back towards 1.2700.
Dollar extends losses as Treasury yields fall
Falling U.S Treasury yields, a US-China trade truce and speculation over the Fed potentially taking a break on rate hikes in 2019 have offered nothing but bad news to the Dollar.
Although there seems to be a sense of uncertainty over what the United States and China agreed on over the weekend, investors still remain cautiously optimistic over trade tensions easing in the short to medium term. If this week's pending U.S jobs report for November is unable to match market expectations, the Dollar is at threat of extending losses with 96.10 acting as the first point of interest.
Gold jumps to one month high
Gold has entered December on an incredibly bullish note with prices currently trading at levels not seen in over one month, above $1,238.
With the Dollar facing multiple headwinds in the form of falling U.S Treasury yields and a Fed that seems to be adopting a dovish tone, this is all good news for zero-yielding Gold. Today's aggressive appreciation continues to highlight how the yellow metal remains primarily influenced by the Dollar's performance. Focusing on the technical picture, Gold is bullish on the daily timeframe as there have been consistently higher highs and higher lows. A solid breakout above the $1,240 resistance level may open a path towards $1,248.