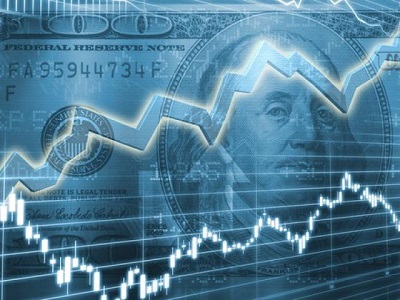 It's all about 'King Dollar' today but there's nothing grand about the greenback at the moment. The technicals have been looking weak for some time, as we have highlighted, and the world's reserve currency is on the march lower once more, breaking through previous cycle support.
There are no obvious catalysts today, though the technical nature is a compelling enough reason! Reduced safe-haven demand for the USD along with ample global liquidity is one major fundamental issue that the Dollar is having to contend with, while the ongoing new stimulus delay and yesterday's disappointing manufacturing data certainly don't help. Of course, that hasn't halted the S&P500 which has just made a new all-time intraday high…
All major currencies are in the green versus the USD, with GBP outperforming the rest on the golden cross. Brexit talks kick off later today with the two teams still seemingly far apart on some of the major critical issues.
USD/CAD ignores Fin Min departure
Although not a surprise, the resignation of Canada's Finance Minister has in no way stopped USD/CAD from sinking further today. It seems policy will continue in the same direction whoever is named as successor, although that is not expected to be former BoE Governor Mark Carney.
We highlighted last week that 'King Dollar' was prone to further weakness in this pair and this has proved spot on. A break of support around 1.3235 was key for more downside and the pair is now trading below 1.32 with no major technical levels until last year's December low at 1.2950. Firmer commodities and relatively solid domestic data may also help some of the CAD crosses.
Gold back above $2,000
As the Dollar moves lower so Gold continues its rebound from last week's collapse. The fiscal stand-off and pressure on real yields, amid a stalling economic recovery, are seeing the yellow metal trade on a solid footing again.
Ahead of the FOMC Minutes on Wednesday, perhaps investors are looking for a safe haven? Last Tuesday's explosive sell-off was short and sharp it seems, relieving overbought conditions on numerous timeframes. The rebound has now nearly fully recaptured all of those losses and recent highs around $2,075 are within reach again.