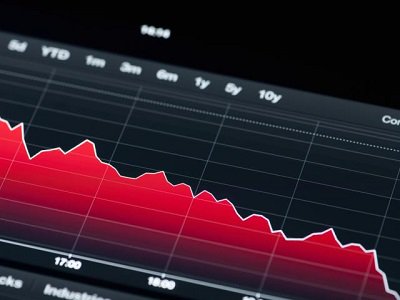 President Trump's tweet on Thursday that he had a "long and very good conversation with President Jinping of China" didn't serve the markets for long. Stocks in Hong Kong, Shanghai, Tokyo, South Korea, and Australia were all in red today including U.S. futures after White House economic advisor Larry Kudlow said on Friday that President Trump had not asked his Cabinet to draw up a trade deal with China. Such conflicting reports make investors more nervous, especially seeing that bears seem to have taken control over the past several weeks.
Strong economic data from the U.S. is not helping either. Non-farm payrolls grew by 250,000 in October, much better than the anticipated 190,000. More importantly, wages advanced 3.1% year-on-year, the highest in almost a decade. For those investors hoping that the Federal Reserve may slow down the tightening of monetary policy, the non-farm payrolls report just doesn't help.
The Fed will be meeting on Wednesday and will likely confirm that a December rate hike is a done deal, ignoring October's steep selloff in the financial markets. So, if rising interest rates were the primary concern of investors, nothing will change this week.
The results of Tuesday's U.S. mid-term elections will decide which party controls the House and Senate. According to most polling data the Democrats are likely to take control over the House with the Republicans retaining the majority in the Senate. Such an outcome would limit Trump's power in passing policies, whether it's fiscal or trade, but this outcome seems to have already been priced in. Market's worst-case scenario would be the Democrats controlling both houses as future fiscal policy trajectory becomes uncertain, and the probability of Trump's impeachment intensifies.
In commodity markets, Oil fell as U.S. sanctions on Iran proved to be less severe than previously anticipated. Exempting eight countries from the U.S. sanctions means Iranian Oil will continue to flow and there's no longer risk of a supply shortage. However, Brent's 16% drop from October's high has more to do with the demand side, which seems to be falling as global economic growth continues to send negative signals. The break below the 100 and 200 days moving averages suggests that Brent prices may continue to fall and we're currently looking for a test of the $70.